How to Choose a Real Estate CRM (without Going Insane)
It's absolutely crazy the things people will do to avoid making a decision.
Even world leaders will dodge a choice whenever they can.
Case in point, during his time in the White House, Barack Obama only wore grey or blue suits, in a (most likely futile) effort to keep just one area of life simple. If you're faced with the daunting decision of choosing a real estate CRM, we get it. You probably don't even know what questions to ask.
And we're not judging. The average adult makes approximately 35,000 decisions every day. And for those of us leading a team, business and/or family — go ahead and double that.
So most Realtors faced with the inevitable CRM decision end up doing one of two things:
Let the nearest Facebook group peanut gallery make the call for them.

Sit down and think about what will really work for their business.
We're going to leave our bias at the door and help you out with the latter.
Here's everything you need to know to choose the perfect CRM for you.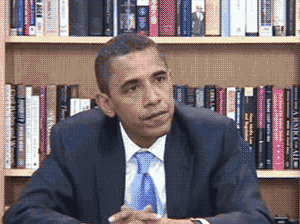 Source: Giphy
What is a Real Estate CRM, R
eally
?
In the noisy real estate tech landscape, it's easy to lose sight of what a CRM actually is.
At its core, a CRM is the software you use to run your real estate business. The acronym CRM stands for 'Customer Relationship Management'. As the name implies, your CRM can touch pretty much every aspect of your business from tracking and managing your leads, sending drip campaigns, uploading contracts, booking and managing appointments — and a whole lot more.
But the real benefit of any star-rated CRM is the level of productivity (read: profits) it can bring to your business. Because at the end of the day, there's only one major difference between a solopreneur and an entrepreneur.
A solopreneur owns a job. An entrepreneur owns a system.
In real estate, your CRM is what keeps that system running like a Swiss watch.
The Problem With Real Estate CRMs
The biggest problem with real estate CRMs is that there are a TON of them out there.
We're all for the open market, but the sheer amount of CRMs makes it feel impossible to know which one's right for you. And nothing's worse than wasting money on a system you just don't use.
So, should you go with cheap and cheerful (even if it's a little tough to navigate)? Or fork out the big bucks for a system with all the bells and whistles?
(If you ask us, the right answer is a firm neither. But we'll get to that in a minute).
3 Existential Questions to Guide You to Your Perfect CRM
Every CRM has its strength and weaknesses. The best one for you may or may not be the one that works for the agent next door.
Here are three simple questions to help guide you to your own best answer.
1. What are your personal goals?
Weird question for a tech topic, right?
But too many agents chase a vision based on someone else's success story, then wonder why it didn't work out.
Truth is, your business is meant to provide you with a certain type of lifestyle. Do you want to make enough money to live comfortably? Or do you want to chase unstoppable growth? Are you happiest when you're working? Or do you want more free time to spend with your family?
(Btw, those two things AREN'T mutually exclusive.)
Don't worry about what Buffini, Ferry or Proctor would say. Find the answer that's right for you.
Source: Taleas.com
2. What level of automation do you need?
Your answer to that last question will give you your answer to this one.
There are CRMs and tech tools that can help you automate your entire business from A to Z. That's one of the reasons most agents make the mistake of overspending on tech when they first start to pick up steam in their business.
(Want to know the other big mistakes? Check out our blog post on how to avoid losing leads as you scale.)
Avoid paying for a bunch of stuff you don't need by asking yourself:
What are the needs of your business today?
For example, if you're primarily working your SOI and past clients, you might only need a simple tool to help you send drip campaigns and mailers.
What are the needs of your ideal business?
If you're planning to take things to the next level by investing in paid internet leads or growing a rockstar team, you may need a more sophisticated tool that gives you insights on the best lead sources and most productive team members.
The perfect CRM will immediately free up at least an hour of your time each day while giving your and your team the tools you need to support the next step in your business — whether that's investing in Facebook ads, setting up your drip campaign or hiring your first buyer agent.
3. Do you actually
like
your lead management system?
If you're not updating your CRM like you should, chances are it's just not fun to use.
Life's too short to run your business on a system you don't love. A great CRM should make you want to use it.
How to Choose the Best CRM for the Best Price
Once you know what you really want for your business (and life!), you're ready to start weighing the CRM features that can take you there.
As we said before, there are CRMs to help you with literally every aspect of your real estate business. We're not going to name names or get into a detailed cost comparison of each one (we have personal lives too, you know), but in order to make your journey to the perfect CRM easier, we've broken it down into three general types.
Rookie CRMs
If you're just starting out, there are a number low-cost CRMs that can help you track your leads. Many of these cost less than $100 per year and come with a generous free trial of up to six months.
These tools can be great in the beginning, when you just need a place to grow your budding database. In the future, you'll be able to afford a tool with great UI. But at this point, it doesn't really matter how pretty your tool is. It just needs to be simple and easy to use.
It's important to note that not all Rookie CRMs are real estate CRMs. Many agents start out using a general CRM because it's well-known, well-loved and in some cases, very affordable or even free. That's totally fine in the beginning. But as the referrals start rolling in, it becomes very difficult to juggle ALL the tasks in your business.
Which leads us to the…
Solo Agent CRMs
If you are a.) reaching your sending limit every month, b.) thinking of hiring a VA, or c.) wondering if you're ever going to see your family again — it's time for an upgrade.
At this stage in the game, you're going to want to swap out your homegrown system for a true blue real estate CRM that can take important tasks completely off your plate — and make it easy to plug new team members into your business as it grows.
Save yourself a ton of time (and so, so much pain) by using a dedicated real estate CRM to handle things like lead capture, real estate-specific drip campaigns, advanced SOI marketing, mailers and more.
Be aware that some CRMs are also lead gen tools, and that's a whole other game altogether.
You're always going to pay more for a CRM that also brings you leads, but if you're regularly following up and giving value to those leads, you'll have no problem making your money back.
Source: Pinterest
Team CRMs
Growing pains are real.
As a team leader, your business pain points are going to be very different from what they were at rookie level. When you reach a point in your business where you have way more work than you can handle, it will pay back tenfold to give your team the tools they need to get more done, faster.
And make no mistake, juggling backend logins and switching between systems will hurt your team's productivity and put you at risk of losing leads.
Team CRMs help you organize all your leads in one place (regardless of source) and automatically distribute leads to agents. Some CRMs (including Follow Up Boss) offer additional features like transaction management and deal reporting to give you the complete picture of what and who is making (and losing) the business money.
At this level, it's crucial to protect your team's focus. There shouldn't be 1,000 different ways to accomplish one simple task within your CRM. You're busy. Your business is growing. You and your team have no time for tech that's not user-friendly.
Ready for a CRM you can count on? Try Follow Up Boss Free for 14 days!
CRM Feature Checklist
Got an idea of which type of CRM is right for you? Awesome.
Now you're ready to start your search. Here's a quick rundown of some of the most important (and overlooked!) features to consider when selecting your CRM.
Multiple Systems vs. All-in-One
When you're just starting out, it's fine to use one system for tracking database leads and another for sending drip campaigns, etc. But as your business grows, you'll want a central CRM that can support an entire business system, including:
Stages of lead cycle

Leads most likely to respond

Automated email drips

Follow up reminders

Deal reporting

Team reporting

Emailing

Built in dialer

Text messaging
Look for a tool with an open API that can easily integrate with your other systems to automatically pull in all your leads and make sure they're nurtured.
Automation and Personalization
Automation is great, but sometimes you need that personal touch that only a living, breathing human can deliver.
Does the CRM in question provide you with the flexibility to personalize where needed? Check the integrations available. With tools like Zapier in the mix, most CRMs will be able to take you to the level of automation you want. Just be careful not to overdo it.
You don't want to be sending out emails that feel like a template.
User-Friendliness
It's impossible to overstate the importance of user-friendliness. Especially, if you have a team. You and your team need to feel good about using your CRM, otherwise, the deals just won't get done.
Check out the CRM's website for screenshots and demo videos. Is it easy to understand? When you've narrowed down your top 2-3 choices, schedule a demo to get your questions answered and make sure you feel comfortable using it.
And of course, it goes without saying that your CRM should work seamlessly on both iPhone and Android.
Customer Support
How much of a learning curve can you handle? A free trial is a great way to test, not only the CRM itself, but also the customer support that comes with it.
Know that every new tool will take some time to learn. The most important thing is that you and your team can get the answers you need, when you need them.
Reporting and Analytics
As your business grows, it gets easier for money and opportunities to fall through the cracks.
Look for a CRM that has advanced tracking and reporting to help you create a watertight lead management system and hold agents accountable for their leads.
Cost
How you get optimal value for your money has everything to do with where you are in your business. 
A free or low-cost "Rookie CRM" is absolutely the way to go when you're starting out. But when you're juggling multiple escrows each month, you can buy back your time and make more money by investing in a "Solo Agent" or "Team CRM".
And for teams calling a variety of leads coming in from MLS sites, internet lead sources, expireds, FSBOs, and more — you can save a ton of money by using one CRM as your central lead management system and dialer.
To get an accurate view of value for money, take an objective look at the cost and time pressures in your business and really think through how (and if) the CRM can alleviate these for you. What's the best fit for your business today and for the next 1-2 years?
One final note on costs: CRM pricing should ALWAYS be transparent.
If you can't find a price on their website, you probably can't afford it.
Is Follow Up Boss Right For You?
At Follow Up Boss, we're lucky to have a number of awesome clients with awesomely diverse real estate business models.
The customers we serve best are teams of 3 to 10 agents who are relentlessly focused on lead ROI. We help those teams close more deals faster, hold agents accountable and prevent money-making opportunities from slipping through the cracks.
Sound like you? Sign up today for a free 14-day trial!